2009 Suzuki DR650SE
I've always like the enduro style of motorcycle. Today you don't hear the term Enduro all that much but rather you hear terms like, Dual Sport or Adventure bike. I spent about a year on and off researching a few bikes such as The DR650, KLR650, BMW1200GS, Honda XR650 ect. Again it came down to bang for the buck and it's was hard to beat the price of a used DR650. Once I settle on the bike I wanted the waiting game began. I always seemed to notice deals that were far away.
Finally one came up that was bout an hour from the house so I went to take a look at it. The gentleman that owned it said he was the second owner. The bike had only 3800+ miles and the current owner said he'd only put about 500 miles on it since 2014. The bike had some minor issues like the chain being neglected, tires were starting to dry-rot, scuff marks on the tank and front plastics & bent handlebars. Owner said the first guy that had it laid it down in the dirt.
The guy didn't strike me as a motorcycle guy. He said he used it to putt around on the farm mainly. I tried to beat him up on the price a little, he was asking $3600 but he wasn't having much of that. All said and done I gave him a final offer of $3400 and he reluctantly took it.
Now comes the task of making it mine. A few goodies have already been added. See list Below.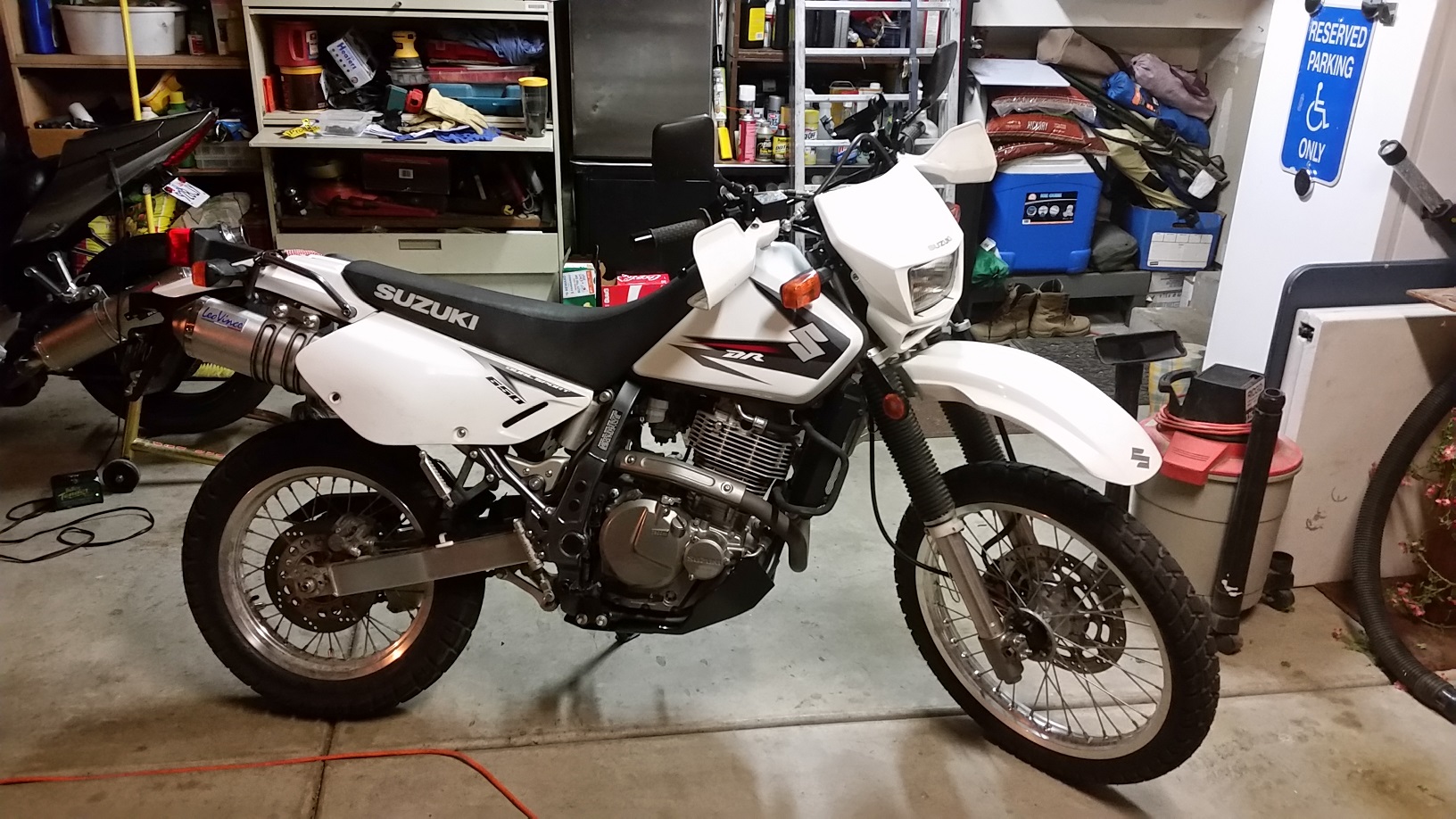 MODS:
Twin-Air Air filter
Leo Vince X-3 Slip-On Exhaust
Heaterz Premium Sports Heated Grips
AE motorsports Dashboard
Acerbis Skid Plate
Shinko 705 tires
EBC front brake pads
RAM GPS mount
Acerbis 5.3 gallon fuel tank.